Important reminders for all HYRD upcoming events and programs.
HYRD expects all attendees (children and adult) to follow the HYRD ZERO TOLERANCE POLICY (can be viewed in full on the Policies Page of this website). In short,:
Be Respectful: Treat everyone with respect-no hitting, biting, or other violent behavior. No name calling or put downs. Remember to say please, thank you, I'm sorry, and you're welcome. Lead by example. Be Honest: Tell the truth and say what you mean. Be Accountable and Responsible: Own your actions and words. Accept your consequences and apologize for them. Think before you act. Be Grateful: Be thankful for what you have. BE KIND: Be nice to yourself and others.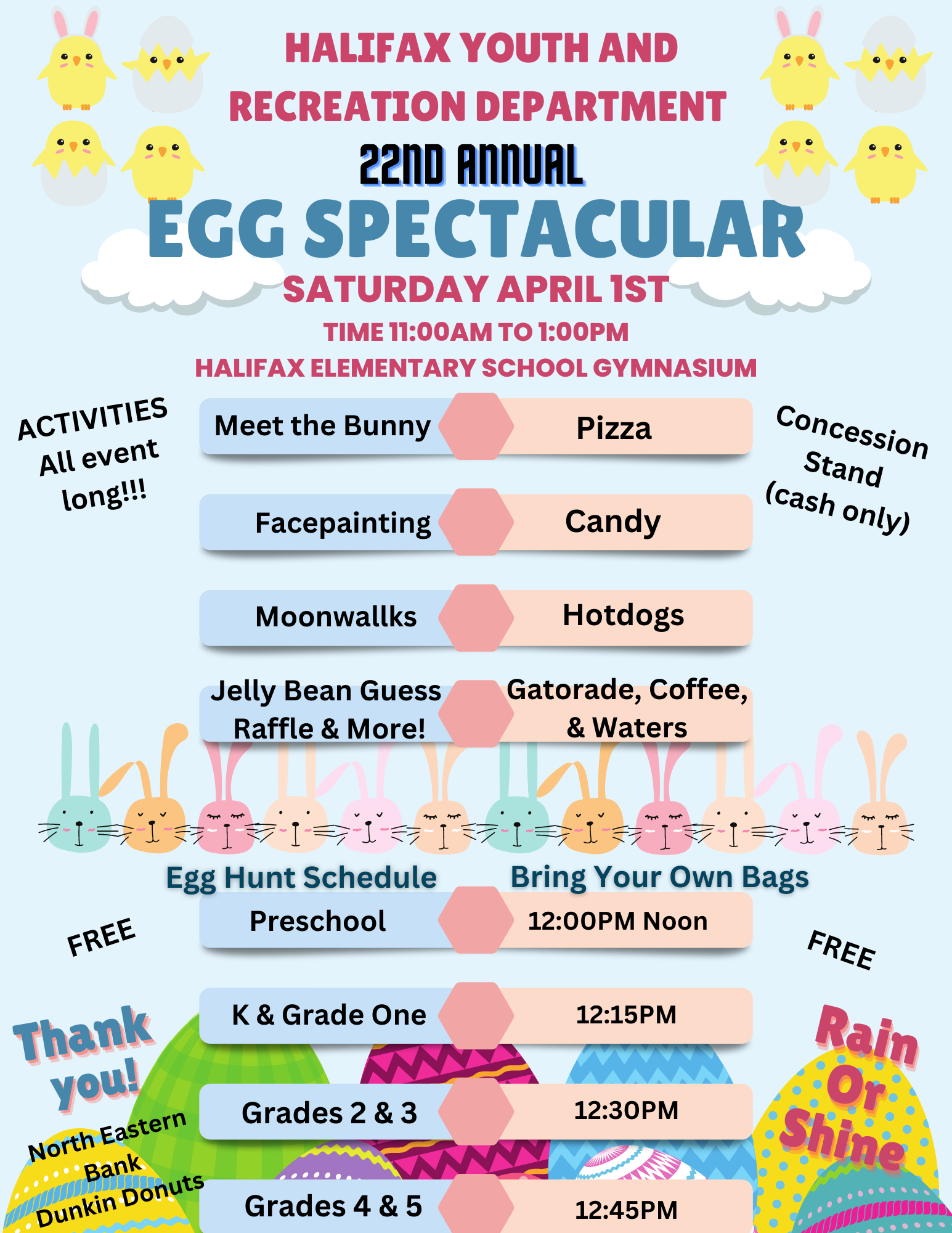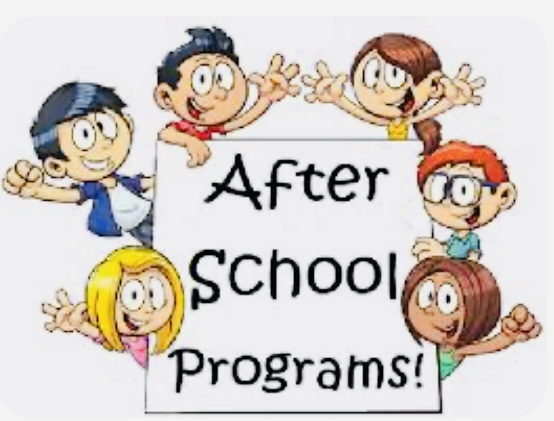 Halifax Youth and Recreation Department's Halifax Elementary School Afterschool Program Information
2022/2023 School Year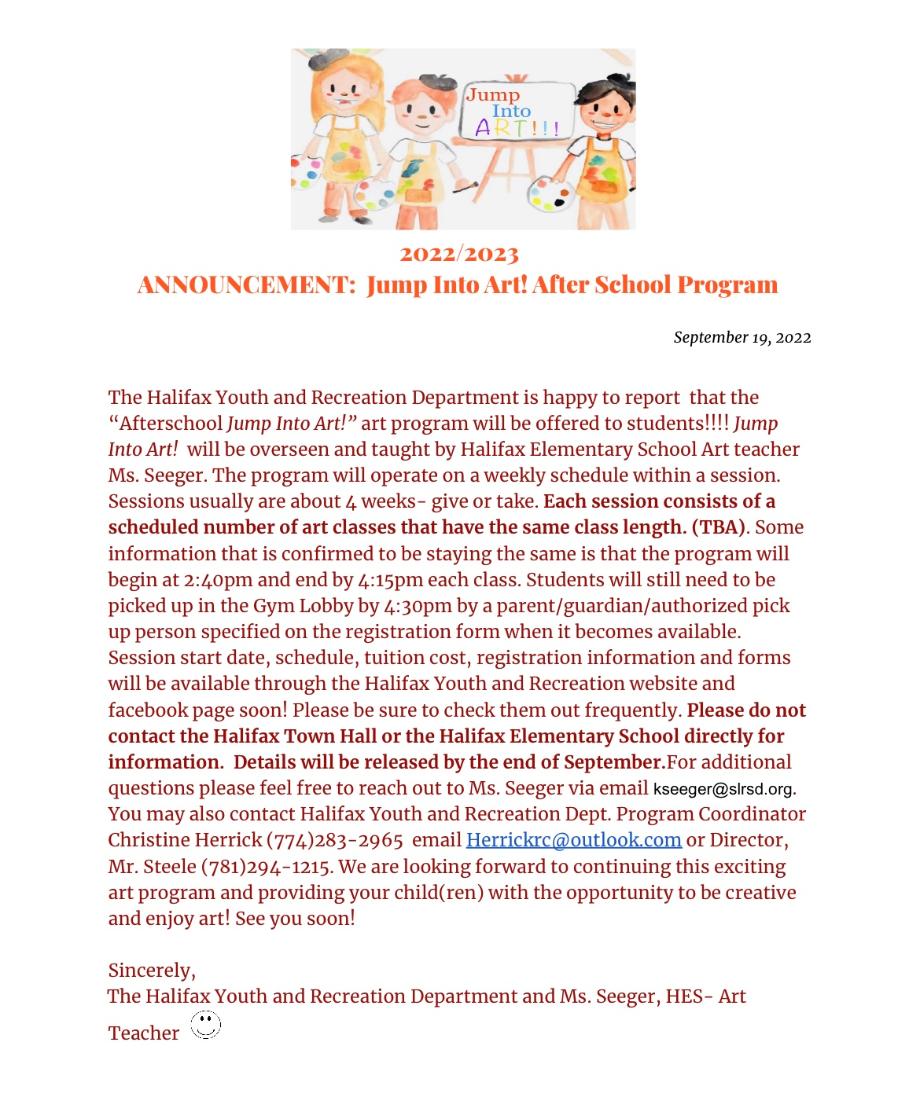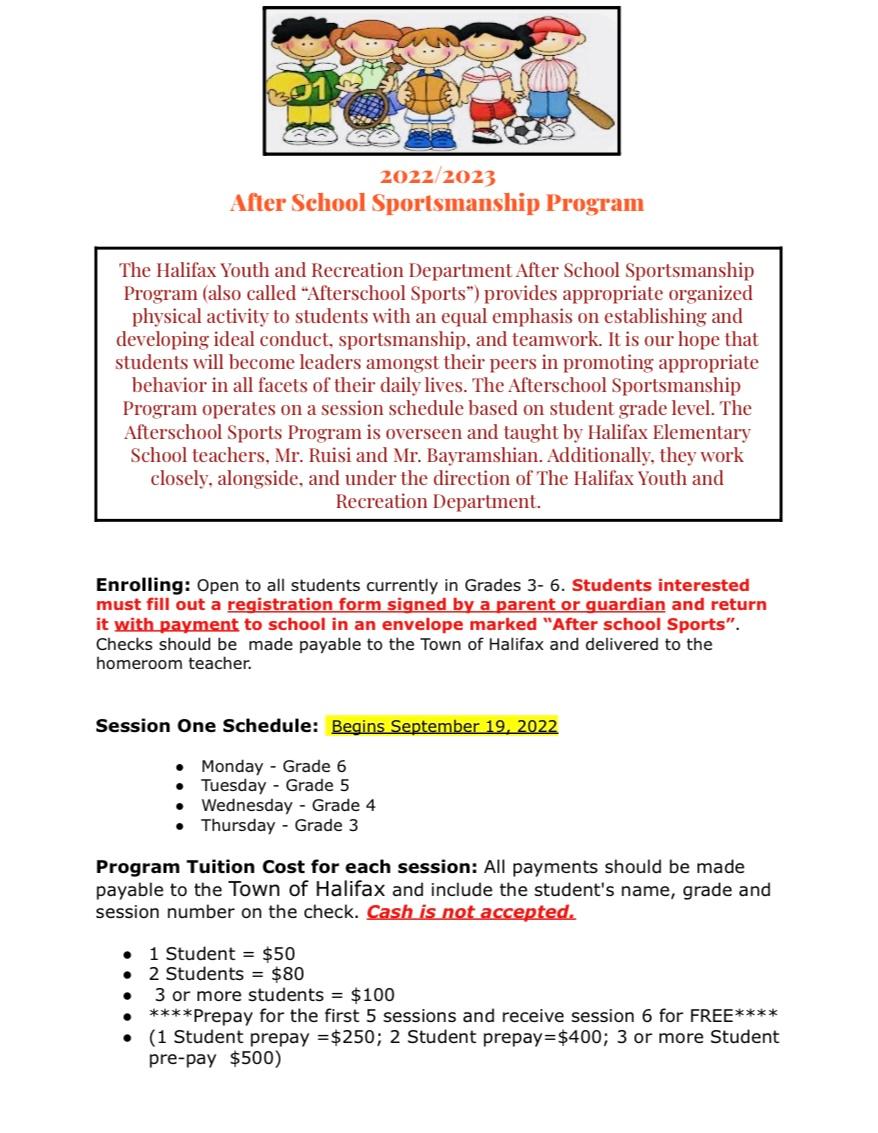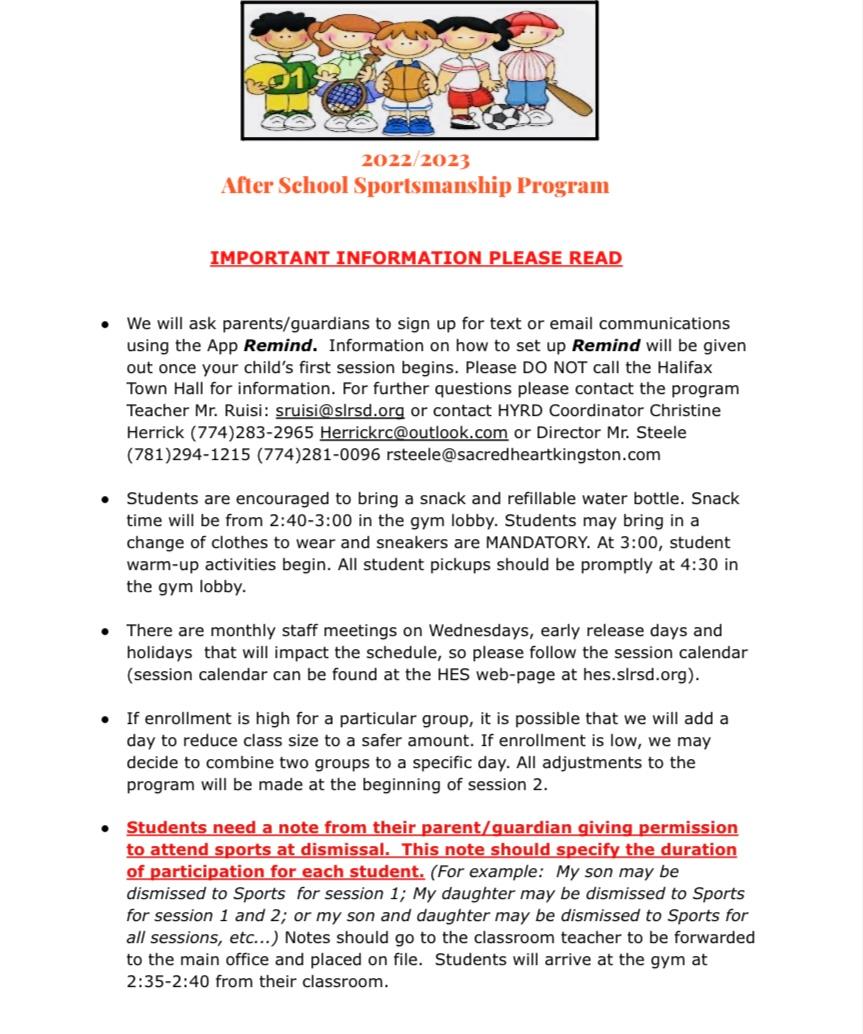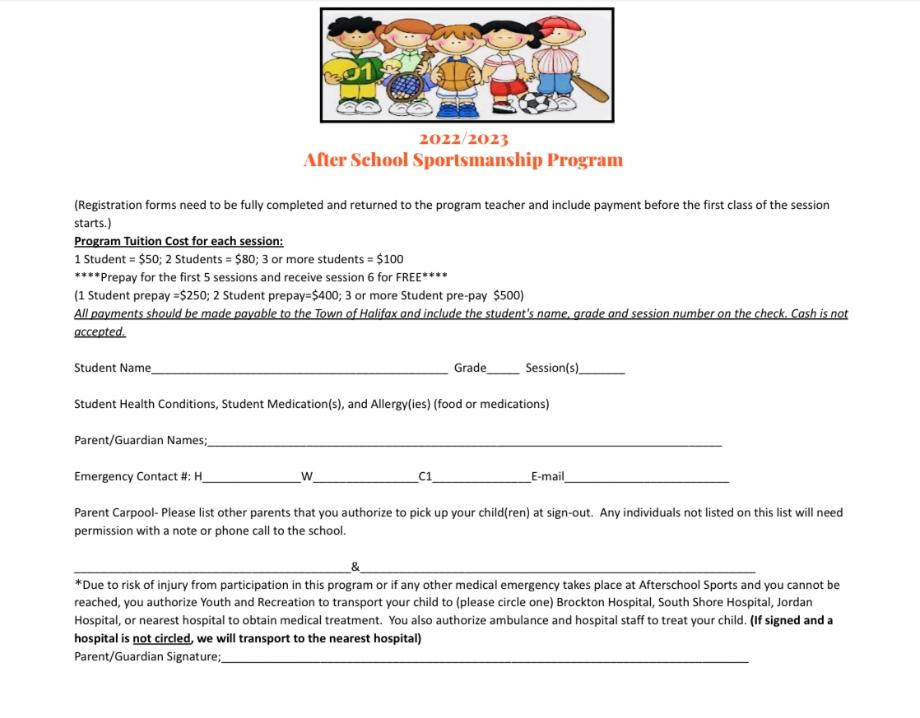 HYRD 2023 Adult Coed Volleyballll
IMPORTANT INFORMATION:

Participants are encouraged to register ahead of time to ensure there are enough players. Registration forms can be printed from this site and be submitted (along with payment if applicable) by mail or in person to the Halifax Youth and Rec. Dept located at the Halifax Town Hall. We also accept drop-ins, just bring your registration form (and payment if applicable) with you and submit it to Sarah Nobles. The Program runs weekly (schedule cancellations will be posted in advance on the Halifax Youth and Recreation Facebook Page (search @halifaxyouthandrecdept)as well as by email when possible. The Program does cease during the basketball season. NO FOOD OR GUM ALLOWED IN THE GYMNASIUM. Registration form below.
Hope to see you there!!!!
Printable (PDF and JPG Formats) Upcoming Event Registration Forms are available on the "Flyers and Sign Ups" Page of this website.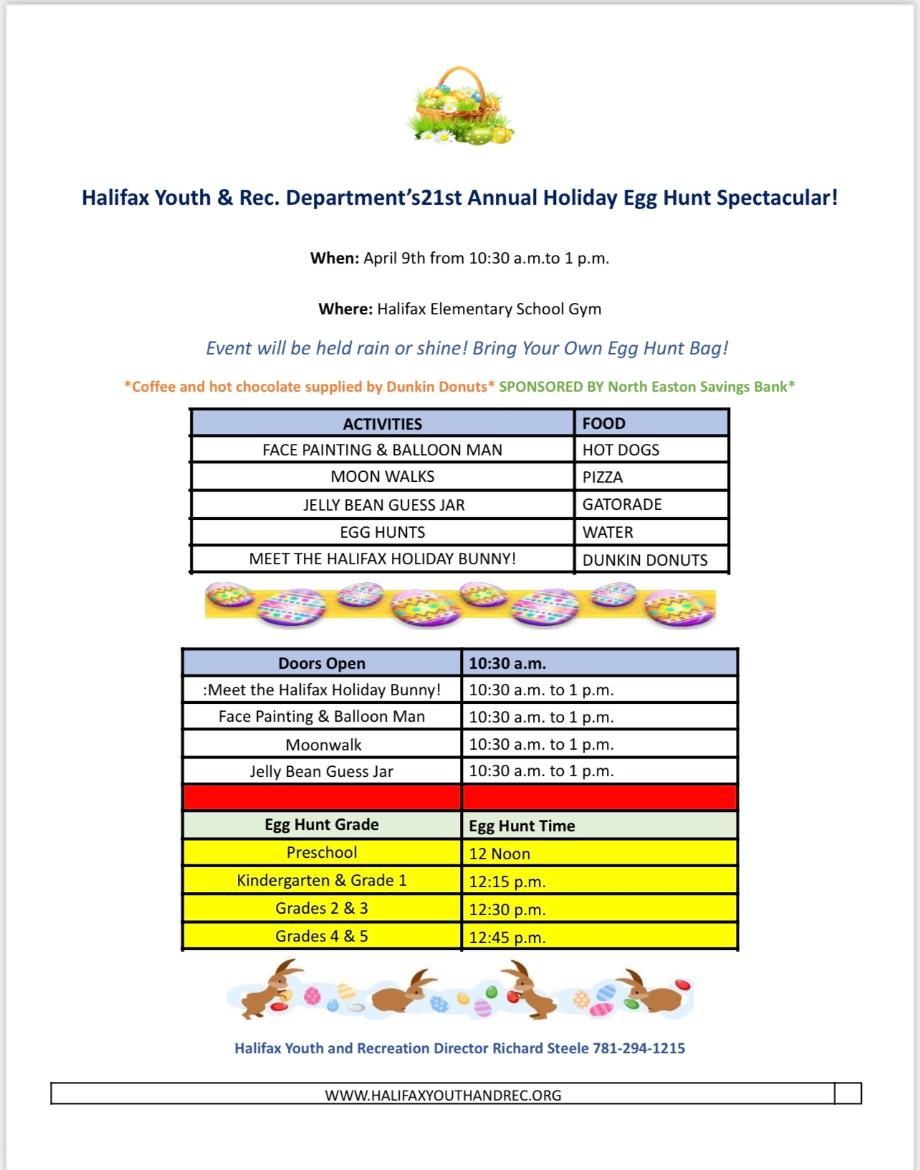 IF YOU ARE INTERESTED IN SIGNING UP FOR ANY OF OUR CURRENT OR UPCOMING EVENTS PLEASE VISIT THE FORMS PAGE>Current event forms AND FOLLOW THE INSTRUCTIONS ON THE FORM THAT COINCIDES WITH THE EVENT YOU ARE INTERESTED IN.
Don't forget to check out the "links we like" page for other great programs in our community!!!