HOPS (Halifax Open Play Space)
470 Plymouth Street HOPS Playground is one of the most popular playgrounds on the south shore. It is located on Plymouth Street (Route 106) directly across from Halifax Town Hall and adjacent to Holmes Public Library. **Currently under construction. Please visit http://friendsofhops.weebly.com
SIGN UP BELOW TO HELP REBUILD OUR PARK APRIL 13TH AND 14TH 2019! THE MORE THE MERRIER!
https://www.signupgenius.com/go/8050d4eabab2ca6fa7-hops
Lingan Street Field
206 Lingan Street
This baseball/softball field was built on undeveloped Y Camp property along the beautiful shores of West Monponsett Lake.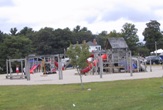 Athletic Courts Facility
(Basketball and Tennis Courts)
464 Plymouth Street
Our tennis (2) and outdoor basketball courts (6 standards) are adjacent to the Central Athletic Facility behind the Halifax Elementary School.
Halifax Community Gymnasium
464 Plymouth Street
Since May of 2003 the Youth and Recreation Commission has worked closely with school administration to maximize community use of gymnasium during non-school hours.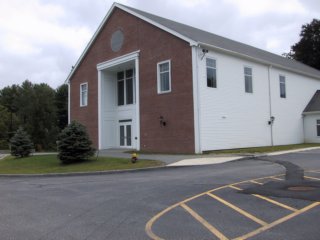 Vaughn Athletic Fields
540 Plymouth Street
These two fields are designed for Tee Ball, Farm League and softball. It is adjacent to Halifax Police Station.
Summit Street Soccer Complex
75 Summit Street
Four acres of converted cornfields allow multiple soccer match and open field play for all ages.


Gordon Riker Wheels Park
540 Plymouth Street
This facility accommodates our "extreme" athletes and is located behind the historic Brockton Store (adjacent to the Vaughn Athletic Fields).
Whitcomb Park (Holmes Street Playground)
129 Holmes Street
This playground has plenty of equipment for our tots with recently renovated basketball courts.
Central Athletic Facility
464 Plymouth Street
Halifax's central athletic facility - located behind the Halifax Elementary School - contains a Babe Ruth Baseball Field, a Senior Little League (Shea) Field, a Junior Little League Field, an official size Soccer Field and two Girls Softball Field surrounded by a scenic perimeter walking/jogging track.