"STEELE MAN"
a.k.a Mr. Dick Steele HYRD Director
Fun Facts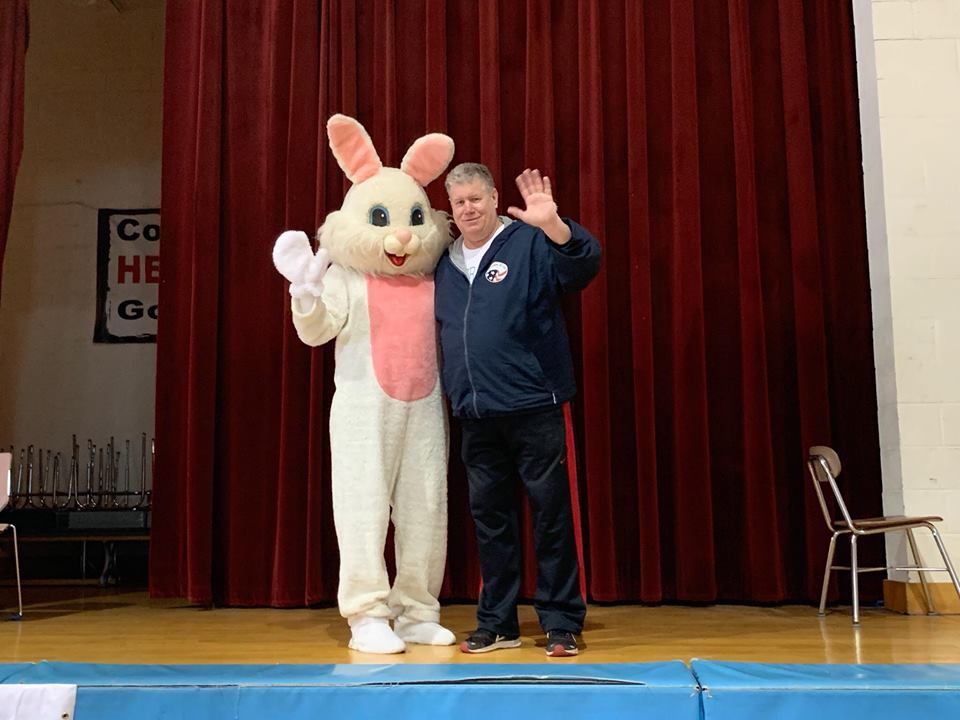 Mr. Dick Steele
HYRD Director since 2000
Halifax Resident since 1996
Married for over 30 years to the love of his life Jeanne
Has 5 children and 3 grandchildren
Has been a teacher for over 35 years in the Silver Lake Middle School and Sacred Heart High School in Kingston
Coached basketball for over 30 years as the Silver Lake Girls Varsity Basketball Coach
Runs two basketball camps during the summer (weymouthsummerhoops.com and silverlakesummerhoops.com)
Chaperones school field trips through School Time Travel
Loves the microphone!!! "Happy Birthday" and "Sweet Caroline" are his jams!
Loves to visit tropical beaches and New Hampshire with his Family

"Steele Man" a nick name originally given to him by his beloved students

Bruce Springsteen is his favorite singer
Loves Sports- all of them but mostly basketball
Loves his truck
Lives with his heart on his sleeve, will help anyone in need

Will go above and beyond to make the community a better place for everyone but especially for the Kids!
LOVES LOVES LOVES HOMEMADE CHOCOLATE CHIP COOKIES
Mr. Steele is one of Halifax's "most valuable players". Without even realizing it, he teaches us all(young and old)some of the most important life lessons just by being himself.
Such as:
To be reliable, be honest,winning is great but loosing is too,stay humble(a little humility goes a long way),to never give up,to be kind, to sing like no one is listening, that everyone deserves a second chance-sometimes even a third, people are a product of our surroundings so lead by example, Children are our future so build them up to accomplish great things,family first,and it truly takes a village but together we can accomplish anything.
This list could go on and on, as Mr. Steele is one of the most well spoken and liked people within our Community that some of us have the pleasure of knowing and if you haven't met him yet we urge you to get to know him. He is the treasure of our town, the Beacon of Halifax, and most importantly our very own "Mister Rogers".
Steeleman: Thank you for all that you do-you are the Super Hero of HYRD.